Game Night at DUBCO 11/2/2016
|
Come play games at DUBCO, one of the hottest new breweries on Long Island and a Kickstarter success story, in their tasting room with the guys www.noordinaryobsession.com.
All Games are Supplied
Come play Splendor, Pandemic or one of the many other titles in our library. Want to share a game you own? That is great, but you are responsible for keeping it safe and the rules.
Meet New People, Drink Good Beer
There is no admission for this event. The goal is to meet people and to enjoy ourselves. The brewery is kind enough to open on this special night just for us. Honor our hosts with a pint or a flight.
Did You See Our Newsday Article?
We made a cover! Our event isn't always the first Wednesday, but you can follow us on Facebook or Twitter to find the next event!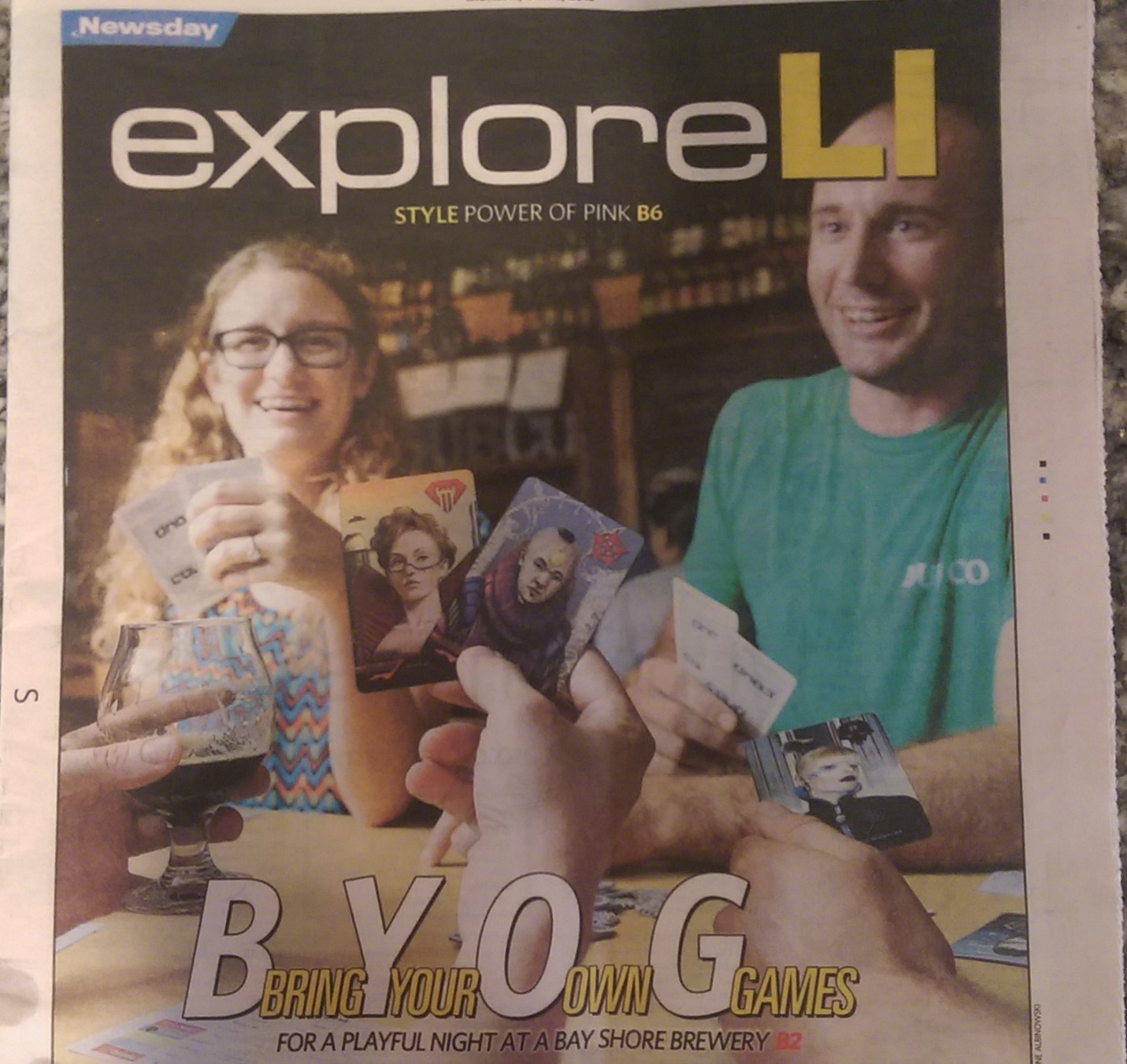 And don't worry, we will have plenty of games on hand, suppose they thought it was a catchy tagline was all.